Health & Fitness
Massage Link - Level 1
Suffering from a stiff neck and shoulders? Got back pains or headaches? Visit Massage Link and have their experts smooth out your aches and pains, tensions and stress quickly and effectively today!
Pamper yourself or surprise your loved ones by showing them how much you value them with a gift voucher for one of our many different types of massages today.
Private Health Funds Rebate and HICAPS Claims available for remedial massage treatments.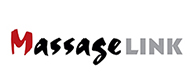 Massage Link Trading Hours
Monday - Wednesday
10:00AM - 7:00PM
Thursday
10:00AM - 9:00PM
Friday
10:00AM - 6:00PM
Saturday
9:00AM - 6:00PM
Sunday
10:00AM - 5:00PM
Massage Link | Broadway Sydney