The Halloumi Range
The Halloumi Range is now at Nando's by popular demand!
Your choice of burger, pita or wrap with peri-peri chicken, halloumi cheese, cos lettuce, aioli and onion relish.
The new halloumi and a regular side is now only for $12.
Terms and Conditions apply, see in store for more details. Nando's The Halloumi offer includes The Halloumi burger, wrap or pita plus a regular side for $12.00 (inc. GST). Regular side includes chips, PERi-PERi chips, spicy rice, coleslaw, garlic bread, side salad or corn on the cob. Regular sides are $3.95 (inc. GST) per serve. Regular side can be upgraded to a Large side, Fino Side, or Seriously Large Chips if the relative $ premium is paid for the chosen upgrade. Offer valid one per person per day unless authorised by restaurant. Offer valid from Tuesday 26th June to Sunday 22nd July 2018. Period of offer subject to change at Nando's sole discretion. Not valid with any other offer unless specified by Nando's Australia. Offer valid while stocks last. Offer valid at all Australian restaurants. Offer cannot be substituted for any other item or cash. Offer not valid with catering or delivery orders. PERi-Perks points can be earned and redeemed on this offer.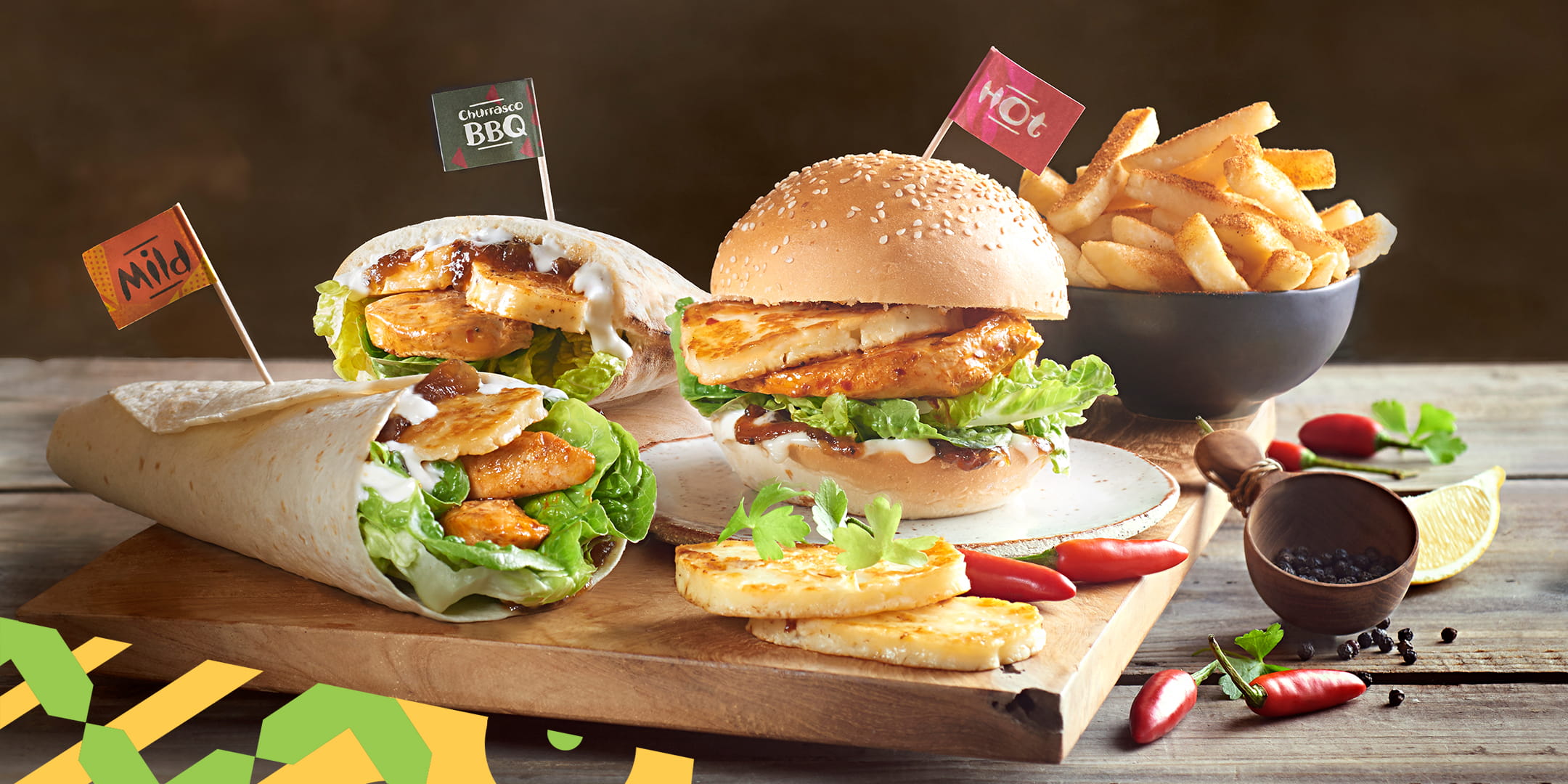 INSPIRATION
Check this out