Services
Home Delivery Available Now
Chemistworks
Chemistworks Broadway Sydney are offering a home delivery service for all your prescriptions and pharmacy essentials.
Contact 9212 4377 to place your order and for further details. Orders placed by 3:00pm will be delivered the same day.
If you prefer to pick-up from the comfort of your own car, Chemistworks have a pick-up zone available in the carpark on the ground floor near the Australia Post carpark entrance. Simply, contact the friendly team at Chemistworks to place your order and then contact them upon arrival at the pick up zone.
*Terms and conditions apply. Contact Chemistworks Broadway Sydney for more details. Delivery fees vary.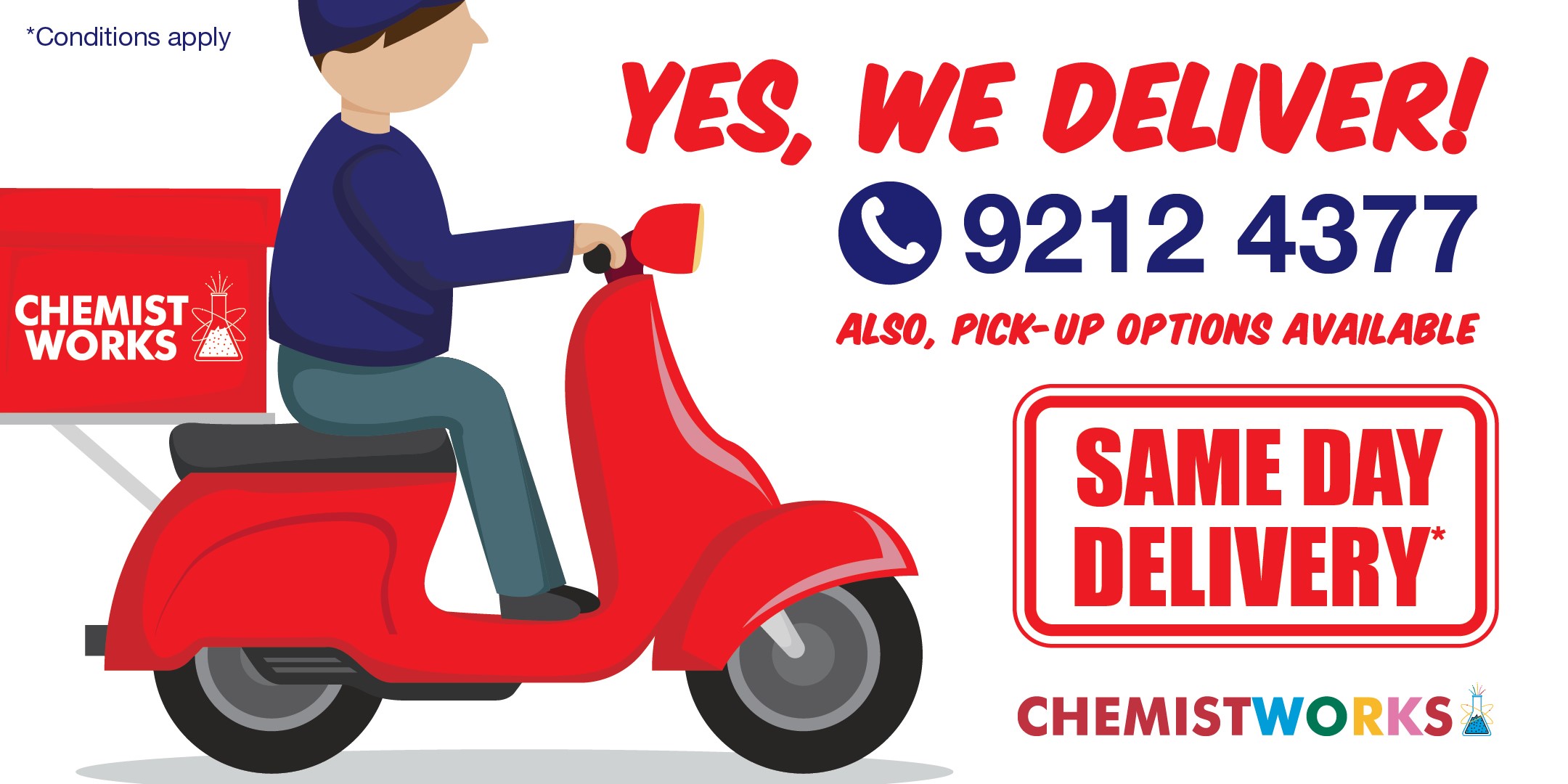 INSPIRATION
Check this out