Online shopping made even easier!
The Collection Bar is a first for the Australian retail industry enabling customers to collect and return their online purchases all from a dedicated collection point within Broadway Sydney.

Simply shop online from over 700 fashion brands at theiconic.com.au and over 150 other online retailers and collect your parcels from The Collection Bar.
To find out more about ParcelPoint's Shop & Collect tool, please click here.
The Collection Bar & Customer Service Desk is located on Level 2 near H&M, and open during the following trading hours:

Monday to Wednesday- 9:00am to 5:00pm
Thursday- 9:00am to 5:00pm
Friday- 9:00am to 5:00pm
Saturday- 9:00am to 5:00pm
Sunday- 9:00am to 5:00pm
The following retailers are included in this service
1976 Luxury Knitwear, 99 Bikes 1976 Luxury Knitwear, 99 Bikes, ACMG, Adidas, Adore Beauty, Amart Sports, Antoine & Stanley, AppliancesDirectOnline, Art Invest, Autograph, Bailetti Sports, Banjo & Matilda, Barney Cools, BBC Shop, Bicycles Online, Bike Bug (FRF Couriers), Billy Guyatts, Blisster, Blossom Accessories, Blossom Costumes, Boardworld, Boo Clothing, Box 13, brandsExclusive, buyinvite, City Chic, Coast, Cocosa, Colorado, Connor, Cooper St, Cosmetiques De France, Costume Crazy, CostumeBox.com.au, CrazySales, Crossroads, Curvy, Dakoot, Damart, Danoz, David Lawrence, DC Shoes, Deltas Dazzling Costumes, , Diana Ferrari Diva, Dungeon Crawl, Elly-K, Emu, Entertainment Masters, , Fashionista Depot, Fox Collection, Free Shipping Technology, French Connection, Gaiam, Games Paradise, GNC Live Well, Go Lights, Good Fuel Co., Groupon,
Home Collections Gyrofish, Home Collections, Hot Milk Lingerie, Hotsy Totsy, House of Pets, Hunters & Gatherers, Indulge HQ, Innovations, Interior Tonic, Itha's Puddings, Jekkle, Jigsaw Clothing, Jigsaw Paradise, Johnny Bigg, Katies, Kent & Lime, Kids Art Works, Kids Dealz, King of Costumes, Kiss Kill, Lee Matthews, Levis, Lifeproofcasestore, Linenhouse, Lipstick Shoes, London Chic, Long Tall Sally, Mamaway, MARCS, Marine Deals, Mathers, Mavi Jeans, Millers, Missguided, Nine West, Obus, Onceit.co.nz, Otterboxcasestore, Owen and James, Oz Trampolines, Ozlighting, Ozsale, Password Marketing, Pauls Warehouse, Politix, Portela Group, Quicksilver, Rain and Shine Workwear, Rebel Sport, Reebonz, Revit Australia, Revolver Clothing, Rivers, RM Williams, Roxy, SABA, Salt Lamps Australia, Seed Heritage, Serieux, Shoe Clearance, ShoeEnvy, Slashsport, Sneaking Duck,
StanCash Sportscraft, StanCash, Styletread, Subtype Store, SurfStitch, Swellnet, Tarocash, Temple & Webster, The Nile, The Sleep Store, The Stylus Company, The Tablet Company, Tony Bianco, Tool HQ, Toys Paradise, Uncommon Ground, UndieWarehouse, UNIQLO, Victorial Hill, Vivani Design Company, Wallace Cotton, Wild Earth, Williams Shoes, Windsor Smith, Windsor Smith Outlet, Yd., Yogee Toys, Zanerobe, Zanui, Zodee, Zookal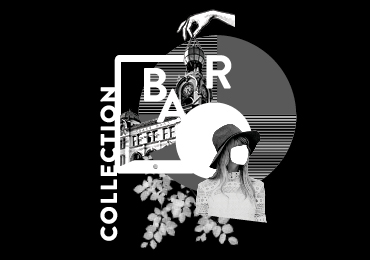 INSPIRATION
Check this out