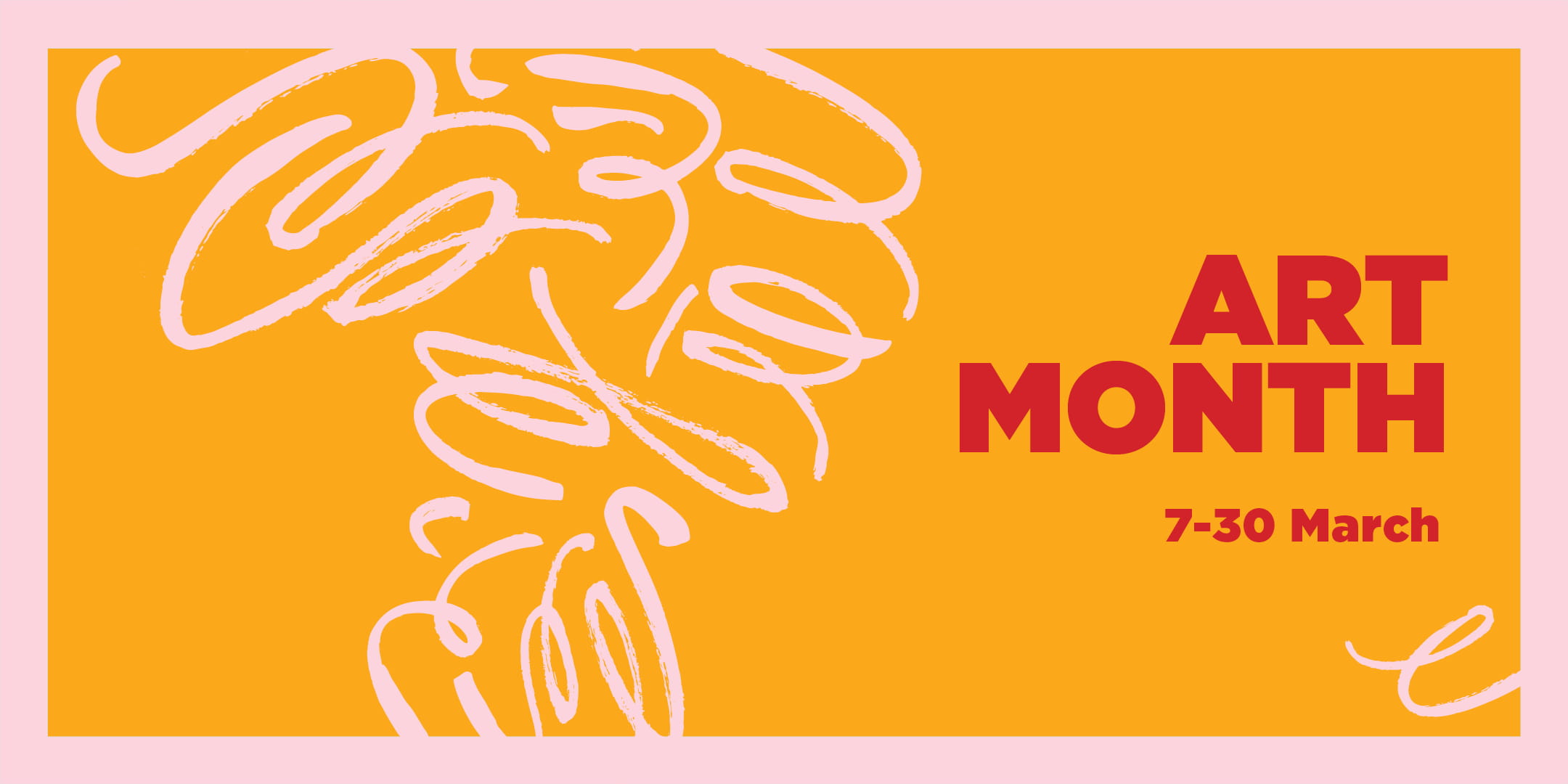 As part of Art Month discover public artworks by Ginger Taylor and Alison Thompson at Broadway Sydney.
Keep an eye out for funny, playful public artwork hidden in the entrances and alleyways of our centre throughout Art Month. These works by street artist Ginger taylor and yarn artist Alison Thompson interact with their environment in surprising ways.
Art Month is from 7 - 30 March artworks can be found on Bay Street and Francis Street.
THE ARTISTS
Painter and Muralist Ginger Taylor
You can find Ginger Taylor painting murals throughout Australia, customising bowling pins, motorbike helmets, tanks, moonshine or jugs. She has worked with companies/people including: Lily Allen, Google, YouTube, Westfield, Harly Davidson, Deus, Sailor Jerry, Young Henrys, VB, VANS and many more. She's inspired by everyday objects in miniature form and true crime podcasts and her main influences are neon signs, country music and glitter.
Crocher and Yarn Bomb Artist Alison Thompson
Alison Thompson's inspiration comes from nature. Flowers, the ocean, trees, seasons and birds. She likes to use crochet as an art form, to create pieces that connect with nature and also appeal on an emotional level through the use of texture and colour. Wellness is high on her priority list and she loves connecting her work with communities, instilling a sense of love, happiness and inner calm. To create a space that people can just enjoy and forget about the rest of their lives. Instead they can just sit for a few minutes, take a few deep breaths and enjoy the colour where it takes you.
Snap a photo and tag us on your social.
The Mirvac Group (Mirvac Limited and its controlled entities) collects and uses personal information about you to provide you with information you request from Mirvac. Mirvac also uses your personal information for related purposes including to request your feedback on the products and services provided by Mirvac. If you do not provide all the personal information Mirvac requests from you, Mirvac may be unable to provide these products or services to you.
Mirvac may disclose personal information about you to third party agents and service providers to assist Mirvac in the operation of its business to provide the products and services you request. Your personal information may also be disclosed to overseas recipients who use the personal information to assist Mirvac in the operation of its business.
The Mirvac Group Privacy Policy (available on www.mirvac.com) contains information about how you may request access to and correction of personal information Mirvac holds about you, or to make a complaint about an alleged breach of the Australian Privacy Principles.
Promotion of other products and services
By submitting this form, you agree to Mirvac using your personal information to promote its products and services. If you no longer wish to receive promotional information from Mirvac, you may advise Mirvac of your wish. The Mirvac Group Privacy Policy contains information about how you may send your request to Mirvac.