Save 10% on Child Care Fees at MindChamps Early Learning Centre @ Broadway – Exclusive to Mums & Co Members!*
MindChamps Early Learning Centre is now open on Level 2A of the Broadway Shopping Centre. Newly renovated and upgraded, this conveniently located, spacious Child Care Centre offers the highest quality care for children from 6 weeks to 6 years old. MindChamps is the only pre-school early learning centre where teachers, regardless of previous qualification or experience, undergo up to 200 hours of compulsory training and accreditation, ensuring that your child's mind is nurtured by superbly qualified and dedicated teachers. 
The Centre is taking new enrolments now and currently has vacancies in all age rooms. Mums & Co members can take advantage of an exclusive 10% discount off school fees for the first 3 months of care – savings of up to $792!* (see below for Terms and Conditions). To book a tour of the Centre, or to speak to one of our experienced Centre Directors, visit mindchamps.org or call (02) 9281 6411.
Terms and Conditions
Valid for new enrolments by 31 December 2018
Offer valid for one child only
10% discount applies to the first 3 months of care only
*Exact $ value of savings will vary depending on age of child and number of days enrolled
MindChamps was created from the belief that every child is born with the potential to be a champion. After decades of research into early learning pedagogy, neuroscience and child psychology, and drawing upon the engagement techniques of theatre, MindChamps has crafted a new approach to early learning that is designed to equip the children of today with the foundations for future success at school and beyond. 
MindChamps has now landed in Australia, with the opening of 4 pre-schools in the Sydney suburbs of Cherrybrook, Broadway, Eastwood and Hornsby. We are delighted to bring our contemporary early learning philosophy DownUnder so Aussie kids can now benefit from an experience built for the 21st century. 
Here at MindChamps Early Learning @ Broadway, our dedicated team of teachers, principal and directors are qualified and will assure you that we will enhance and strengthen every child's own natural learning abilities. We will help each child establish a positive relationship with the learning experience, so that this positive and creative mindset becomes a part of their learning experiences for life.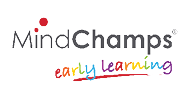 MindChamps Trading Hours
Monday
7:30AM - 6:00PM
Tuesday
7:30AM - 6:00PM
Wednesday
7:30AM - 6:00PM
Thursday
7:30AM - 6:00PM
Friday
7:30AM - 6:00PM