As Australia's largest and most successful dedicated kitchen and dining retail specialist, House guard their reputation.
The success of House comes not only from their dedication to providing innovative products at highly competitive prices, but they also pride themselves on offering stylish solutions for everyday living, entertaining and gift giving.
For expert advice on our products, come and talk to the dynamic and informative team at House on Broadway.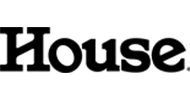 House Trading Hours
Monday - Wednesday
10:00AM - 6:00PM
Thursday
10:00M - 9:00PM
Friday
10:00M - 7:00PM
Saturday
9:00M - 6:00PM
Sunday
10:00M - 6:00PM