Health & Fitness
Elite Supplements
Elite Supplements is Australia's #1 health lifestyle and supplement brand. Our mission is to improve health and vitality of the everyday Australian by providing professional advice on how supplements can power your personal fitness journey.
Serving over 100,000 customers a year, we take pride in helping people achieve their health and fitness goals no matter how big or small. Carrying everything from a pick-me-up cold drink, an energising fat burner or a low calorie protein powder - we've got it all.
Come visit us on the ground floor to level up with Elite Supps.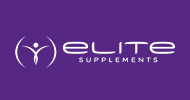 Centre Trading Hours
Monday - Wednesday
10:00AM - 7:00PM
Thursday
10:00AM - 9:00PM
Friday
10:00AM - 7:00PM
Saturday
9:00AM - 6:00PM
Sunday
10:00AM - 6:00PM
*PLEASE CHECK WITH INDIVIDUAL STORES AS TRADING HOURS MAY VARY.