Baked Banana & Oat Chocolate Chip Bars
INGREDIENTS
5 large very ripe bananas (640g), mashed
1 large egg
3⁄4 cup extra virgin olive oil
1⁄2 cup pure maple syrup or 1⁄3 cup honey
1 tbs vanilla extract
2 level cups rolled oats
1 level cup desiccated coconut
1⁄2 cup flour - spelt, wholemeal or plain
1 tsp baking powder
1 tsp apple cider vinegar or lemon juice
1 tsp ground cinnamon
1⁄2 tsp sea salt
200g chocolate, roughly chopped
1 extra banana, sliced for decoration (optional)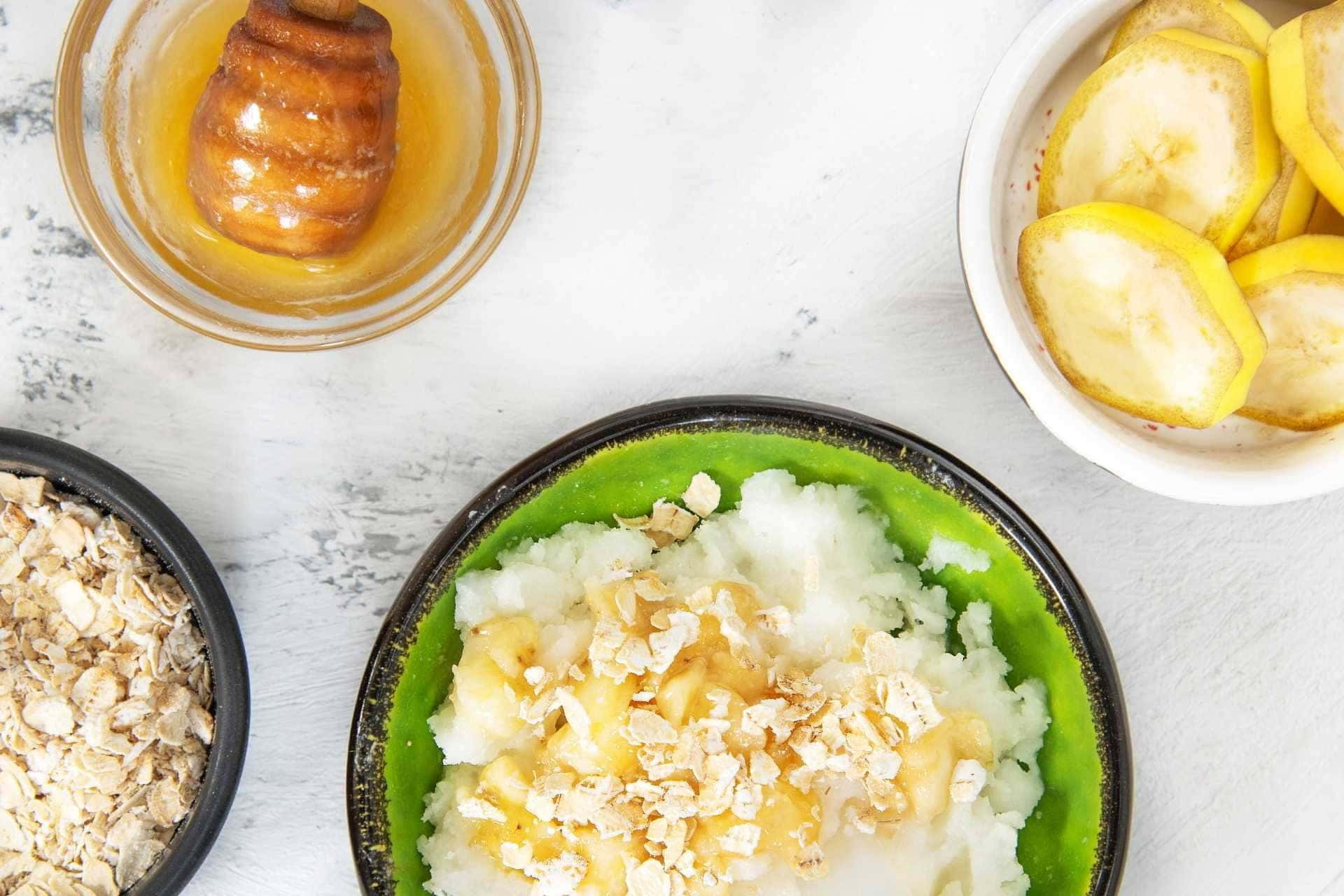 METHOD
1. Preheat your oven to 180C.
2. In a large mixing bowl mash the bananas with a fork.
3. Next add the oil, egg, maple syrup or honey, vanilla, and mix well.
4. Add the dry ingredients and stir well to combine.
5. Pour the mixture into a 25cm x 30cm paper lined baking tray.
6. Top with sliced banana.
7. Bake at 180C for 35 minutes.
8. Remove from the oven and allow to cool.
9. Slice into bars and store in an airtight container in the fridge.