10 Winter Home Decor Items Worth Investing In
As winter settles in, there's no better time to enhance our homes' cosy factor with carefully selected decor. From the gentle flicker of scented candles to the warm embrace of plush throw blankets, winter home decor items have the power to transform any space into a haven of tranquillity.

A little decorating will not only bring a touch of warmth to those cold winter days but can also evoke relaxing sensations and add layers of comfort to our daily routines. Prepare to elevate your winter home decor game with these delightful elements that will transform your space into a sanctuary from the chilly outdoors!
Warm up your home with these winter decor items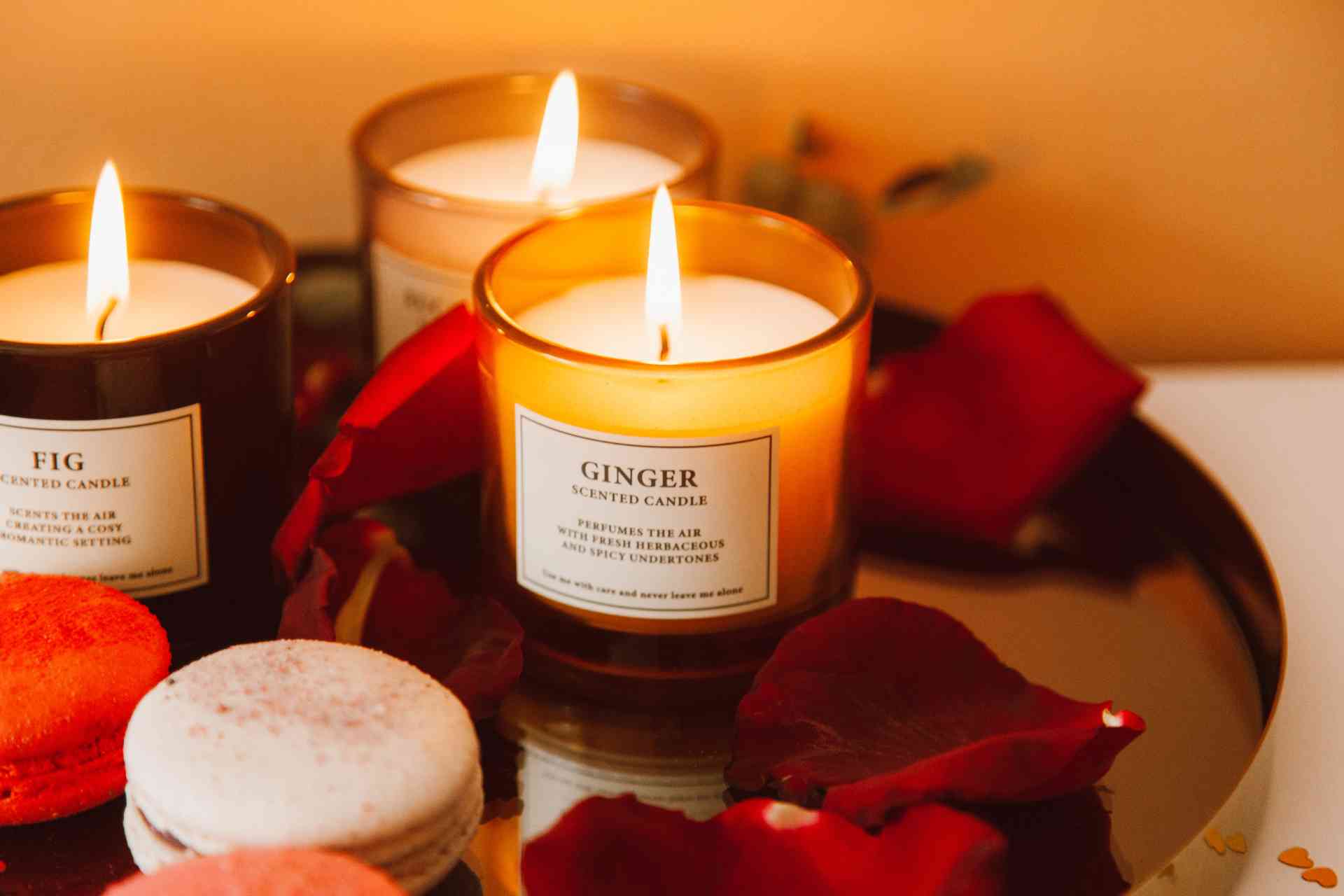 1. Scented candles
When winter rolls around, scented candles take centre stage as must-have home decor items, infusing any space with soothing aromas. More than just a warm flickering glow, scented candles create a sensory experience that evokes feelings of comfort and relaxation. Choose scents reminiscent of the season, such as cinnamon, vanilla, or pine, to bring the essence of winter indoors.

The soft, gentle illumination of scented candles casts a magical glow, transforming your living spaces into serene retreats during the colder months. Whether placed on a coffee table, mantle, or in a bath for a soothing soak, scented candles will add a touch of warmth and luxury to your home!

Where to buy scented candles in Glebe: Kmart Broadway Sydney
2. Candle holders
When illuminated, candles are already eye-catching home decor pieces – but how about taking things up a notch by placing them in candle holders? By displaying your candles in elegant glass lanterns or intricately designed candle holders, you can easily transform them into captivating focal points that add a touch of enchantment to your home.

Lanterns and candle holders offer versatility as decor options, allowing you to showcase them on mantels, dining tables, or as accent pieces in various corners. With a wide array of styles, shapes, and materials to choose from, finding the perfect lanterns or candle holders for your home is almost effortless!

Where to buy candle holders in Glebe: Bed Bath n Table Broadway Sydney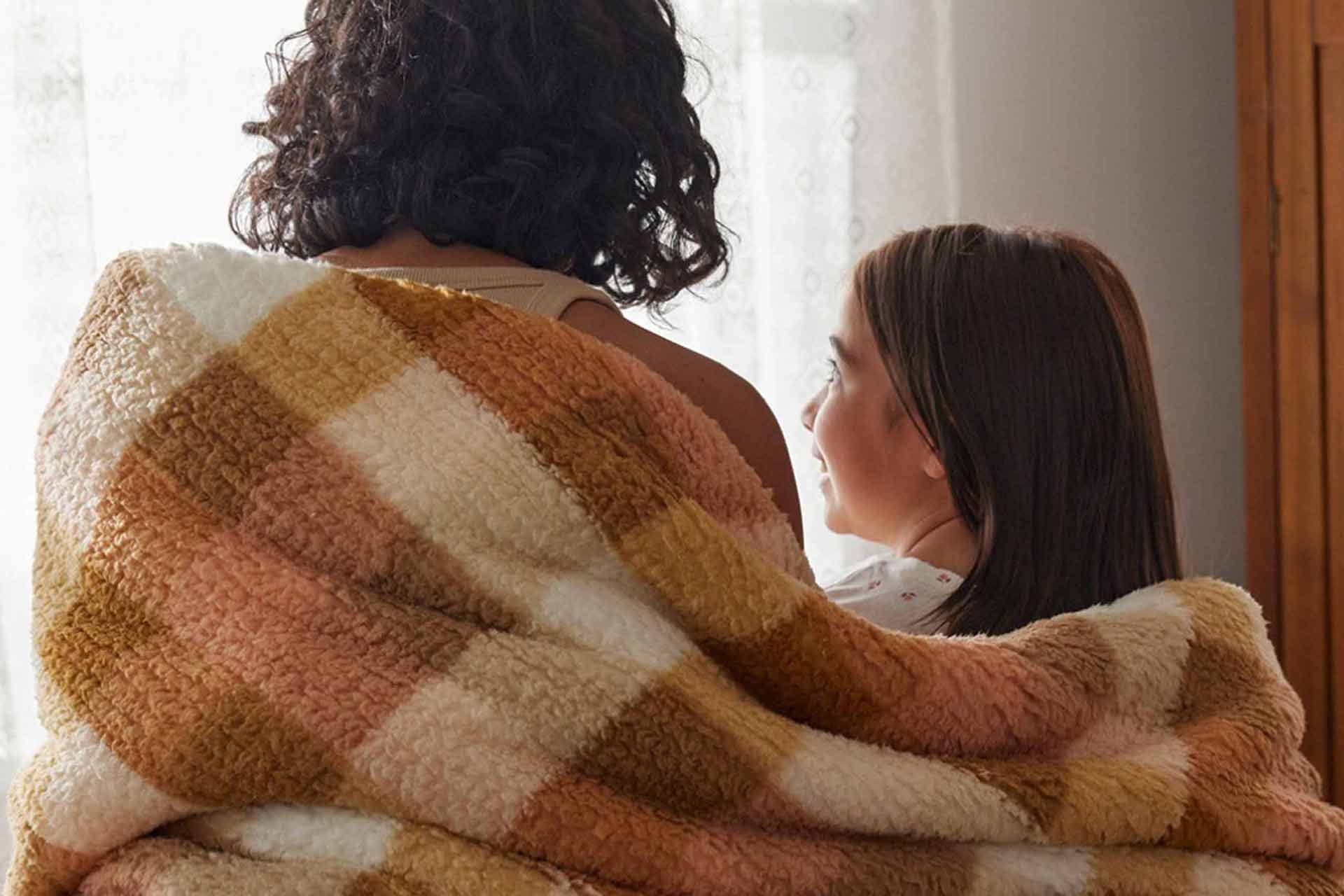 3. Throw blankets
During the winter season, throw blankets become essential home decor items, adding both style and functionality to your living spaces. These cosy companions offer more than just warmth; they also bring texture, colour, and a sense of comfort to any room.

With a wide array of options available, from chunky knits to faux fur or patterned designs, throw blankets allow you to effortlessly customise any room's look and feel. Drape these cosy winter home decor items over sofas, armchairs, or beds for an inviting and layered aesthetic, or snuggle up with one while enjoying a hot beverage on a chilly evening!

Where to buy throw blankets in Glebe: Adairs Broadway Sydney
4. Galaxy lamp
As the nights grow longer, galaxy lamps can become captivating additions to your winter home decor. With their mesmerising display of stars, a galaxy lamp can infuse your space with a sense of cosmic charm, creating a magical and serene atmosphere inviting relaxation and contemplation.

Whether you're lying down or lounging on the couch while listening to music, unwinding after a long day, or simply seeking a moment of peace, projecting the galaxy on your ceiling can instantly boost your mood. It's a relaxing and entertaining way to escape from the winter blues!

Where to buy galaxy lamps in Glebe: Kmart Broadway Sydney
5. Hooded blankets
Few things compare to the comfort of a hooded blanket when it comes to creating a cosy atmosphere. In case you haven't heard of them yet, hooded blankets are essentially wearable blankets equipped with sleeves and hoods, designed to provide maximum warmth and snugness on chilly days.

Whether your winter plans involve curling up on the sofa with a good book, unwinding by a crackling fireplace, or enjoying your backyard, hooded blankets prove to be the perfect companions. As valuable additions to your collection of home decor items, they not only offer exceptional warmth but also bring a touch of playful charm to the winter season!

Where to buy hooded blankets in Glebe: Bed Bath n Table Broadway Sydney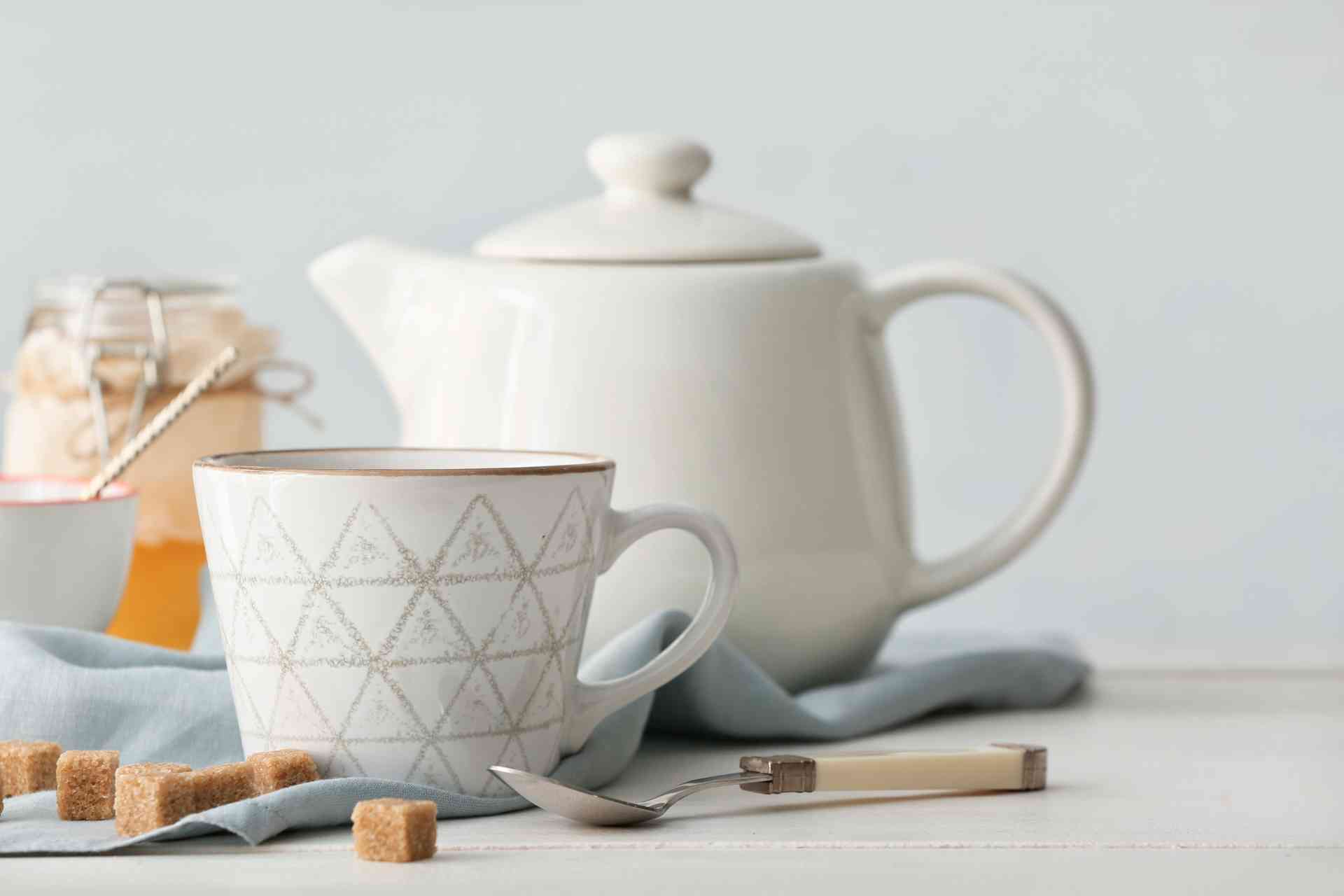 6. Teapot and mugs
As the weather gets colder, there's nothing quite as comforting as wrapping your hands around a steaming mug filled with your favourite hot beverage. With the arrival of the season for warm drinks, why not invest in new teapots and mugs? These will surely give your kitchen or dining area a delightful touch!

Consider choosing ceramic or porcelain teapots with intricate details – whichever perfectly complements your chosen winter decor theme. Whether you decide to display your tea set on open shelves or as eye-catching centrepieces on your dining table, they'll add to your home's charming ambience, especially when you host special occasions!

Where to buy teapots and mugs in Glebe: Kmart Broadway Sydney
7. Ziggy pet bed
We can't forget about keeping our pets warm during the winter season, either! Ziggy pet beds are perfect for this purpose, providing a cosy place for your furry family friends to snuggle up and rest away from the cold. Plus points: these stylishly designed pet beds will seamlessly blend in with your home interiors!

Available in a series of colours, Ziggy pet beds offer the ultimate combination of style and functionality. By investing in these must-haves for pet parents, you'll be giving your pets a cosy place to curl up while also adding to your home's warm, comforting environment for the winter!

Where to buy Ziggy pet beds in Glebe: Adairs Broadway Sydney
8. Hot water bottles
No longer just helpful remedies for aches and pains, hot water bottles are your saviours during the winter season – and they make for cute winter home decor items, too. These days, you will often find them covered in wool, cotton, or cashmere, creating an aesthetically pleasing barrier between your skin and the hot rubber.

Let these hot water bottles keep you warm this winter while blending in perfectly with your furniture! Stock up on a few of these winter decor items for chilly days you feel like lounging on the couch or when you happen to be hosting a few guests. With their stylish designs, they'll surely make for conversation pieces, too!

Where to buy hot water bottles in Glebe: Bed Bath n Table Broadway Sydney
9. Rugs
When it comes to winter home decor, rugs play a crucial role in both aesthetics and functionality. As the temperatures drop and cold floors become less inviting, rugs offer a warm and cosy solution. Not only do they provide a soft and comfortable surface, but they also add texture and style to any room!

Opt for fluffy or woolly rugs that provide a luxurious feel underfoot, creating a welcome break from the winter chill. You certainly can't go wrong with a faux fur rug for a touch of style, a thick wool rug for natural warmth, or a vibrant patterned rug to infuse energy into your space. Let these winter decorating essentials enhance your home's overall ambience while also ensuring that your home remains a comfortable haven throughout the cold season!

Where to buy rugs in Glebe: Kmart Broadway Sydney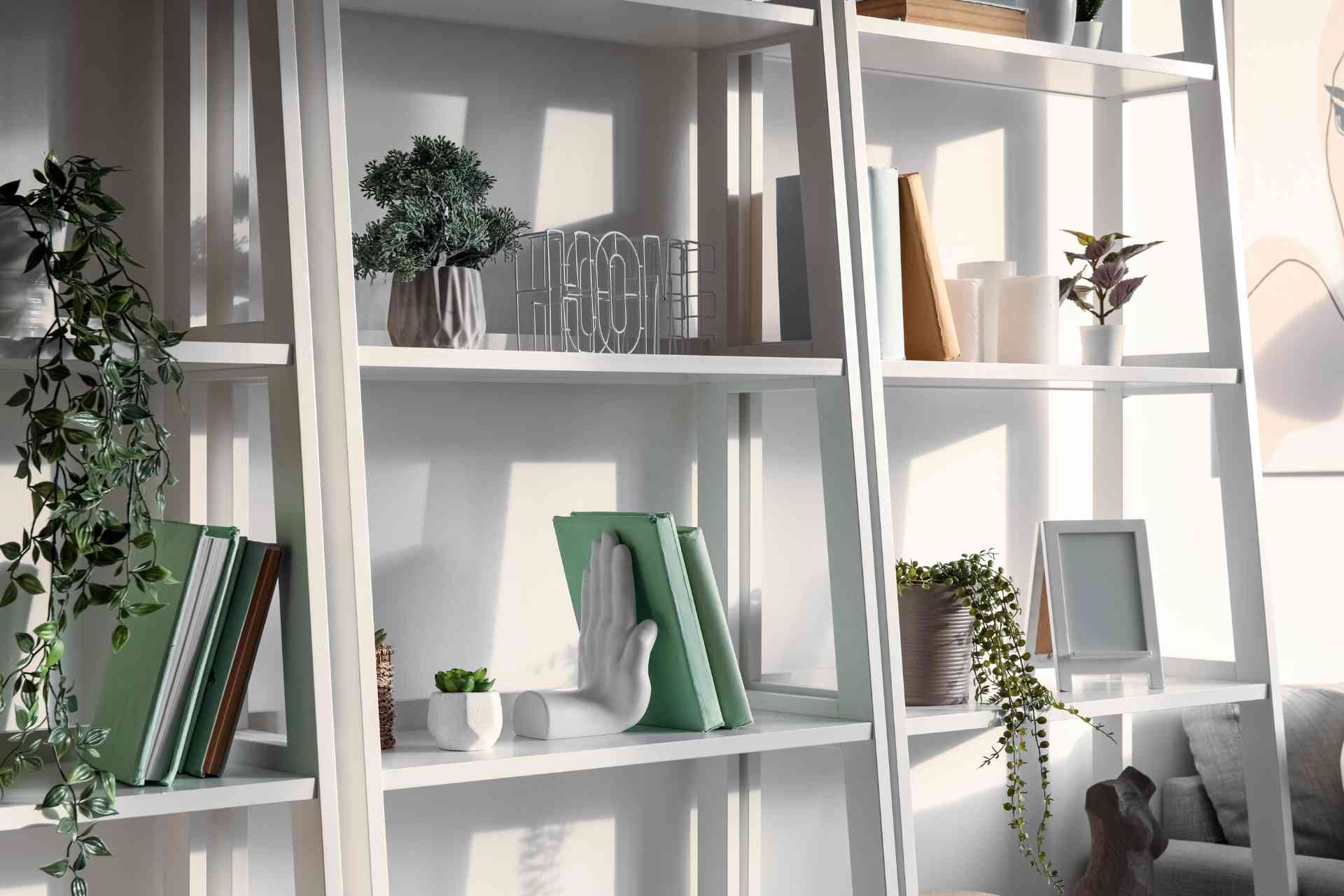 10. Artificial plants
Plant parents, we can imagine how much lonelier your homes might feel during the winter months – after all, it can be tough to keep our plants alive amidst the winter temperatures! So, how about bringing a little warmth and vibrance to your home with the help of some artificial plants?

Incorporating artificial plants into your home decor can add a refreshing touch of nature to your interiors, which can be a much-needed mood booster on drearier days. From realistic potted plants to delicate floral arrangements, artificial plants offer a convenient and low-maintenance way to brighten up your home during the winter!

Where to buy artificial plants in Glebe: Adairs Broadway Sydney
From the warm embrace of a cosy hooded blanket to twinkling stars of a galaxy mood lamp, winter home decor items have the ability to elevate our homes and our spirits during the coldest months of the year. That said, how about turning your home into the warm sanctuary you and your family deserve this winter?

Embrace the season's magic while expressing your personal style, and create a haven that will welcome you warmly after a long day out in the cold!