10 Best Places to Go for Cheap Eats in Glebe
Glebe is a vibrant suburb located in the inner-west of Sydney, home to a diverse community and a thriving food scene. While the suburb is a foodie's paradise, finding affordable meals in the area can be quite the challenge – which is why we've put together a guide to the best cheap eats in Glebe.

From cosy and Instagrammable cafes to hole-in-the-wall eateries serving authentic cuisine, the suburb has a lot to offer for budget-conscious diners. So, whether you're a local or just passing by, join us as we explore some of the best cheap eats that Glebe has to offer. Plus, who knows? You just might discover the best restaurants in Glebe!
Best cheap eats in Glebe for a quick bite
1. Coles Broadway Sydney
When you're in a rush and on the lookout for an affordable snack, look no further than Coles Broadway Sydney. Their Grab & Go Snacks make for an ideal choice for when you're in need of a quick fix. These pre-packaged options offer an affordable way to satisfy your hunger without having to scrimp on quality.

Whether you crave a tasty sandwich, a wholesome salad, or a protein-rich poke bowl, Coles offers ready-to-eat meals that are perfect for hectic days when your time and budget are tight!

2. Ben and Jerry's
Did somebody say ice-cream? From the classics like Phish Food and Half Baked, Ben and Jerry's is hitting your cravings one scoop at a time. We know that ice-cream is usually enjoying on a classic warm Sydney day - but even in winter, we can't go past a choc-brownie fix!

This Ben and Jerry's is conveniently located by Hoyts so that you can get all the absolutely necessary supplies you need before heading into the next blockbuster. If you're adventurous like us, we recommend getting some added pop-corn to dip into your ice-cream for a salty sweet treat.

Budget-friendly restaurants in Glebe with healthy options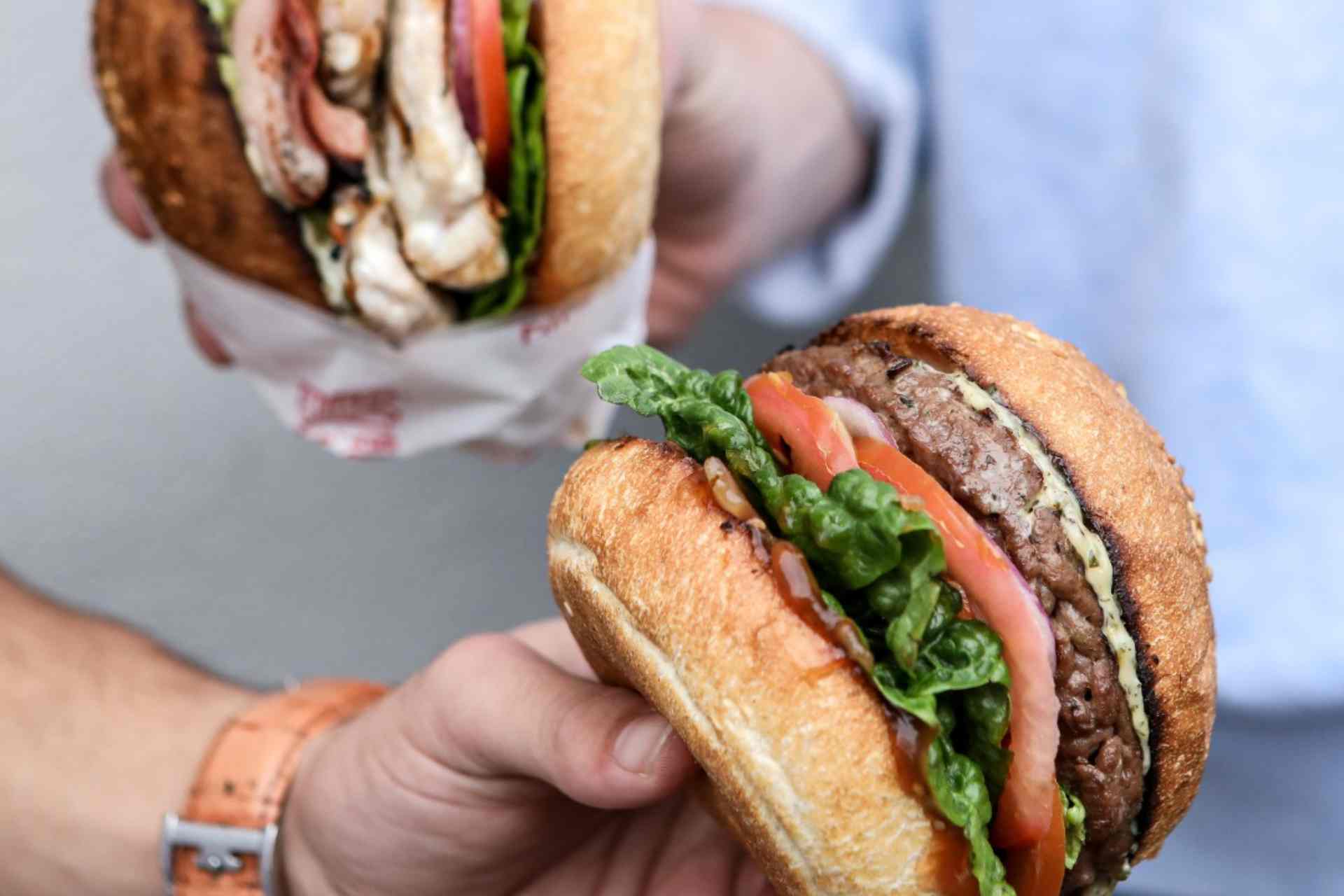 3. Grill'd Broadway Sydney
You can never go wrong with a good burger, right? Located in vibrant Broadway Sydney, Grill'd is the place to go for burger enthusiasts seeking a delicious yet affordable dining experience in Glebe.The Grill'd menu caters to a variety of dietary preferences, with offerings ranging from juicy beef burgers to flavoursome chicken and vegetarian options.

Making healthy options more accessible, their burgers are thoughtfully prepared with 100% Australian grass-fed, free range beef patties and locally sourced produce. In addition to their delectable burgers, Grill'd also offers tasty sides, including sweet potato chips, onion rings, and refreshing salads.

4. Boost Juice Broadway Sydney
Head over to Boost Juice Broadway Sydney to enjoy nutritious and cheap eats in Glebe. If you're looking to refuel after a workout or need a quick breakfast on the run, their delicious fruit and vegetable blends are guaranteed to give you the energy boost you need.

Boost Juice makes healthy living a breeze by offering dairy-free, low gluten, and protein-rich options, among others. You also have the flexibility to choose how you want your fruits and vegetables prepared – blended, juiced, crushed, or in a refreshing smoothie form.

5. Hero Sushi
Fresh sushi made by trained Japanese Sushi Chefs at budget-friendly prices? Sign us up!

Hero Sushi takes pride in providing authentic, restaurant-quality Japanese cuisine that's perfect for a lunch feed. If you're looking for cheap eats that you can bring to your next group gathering, their sushi platters are perfect for parties!

Where to eat in Glebe to get the best bang-for-your-buck
6. Nikku
If "bowl foods" are your kind of thing, check out Nikku, a hidden gem tucked away at Broadway Sydney. With a Japanese, Korean and Pacific fusion, this eatery offers an extensive menu that caters to both meat lovers and vegetarians. Their menu boasts an array of flavourful salads, proteins, and sides that will tantalise your taste buds.

Prepared with only the freshest ingredients Nikku's dishes are bursting with bold and aromatic flavours. Make sure this is your next stop for lunch at Broadway Sydney.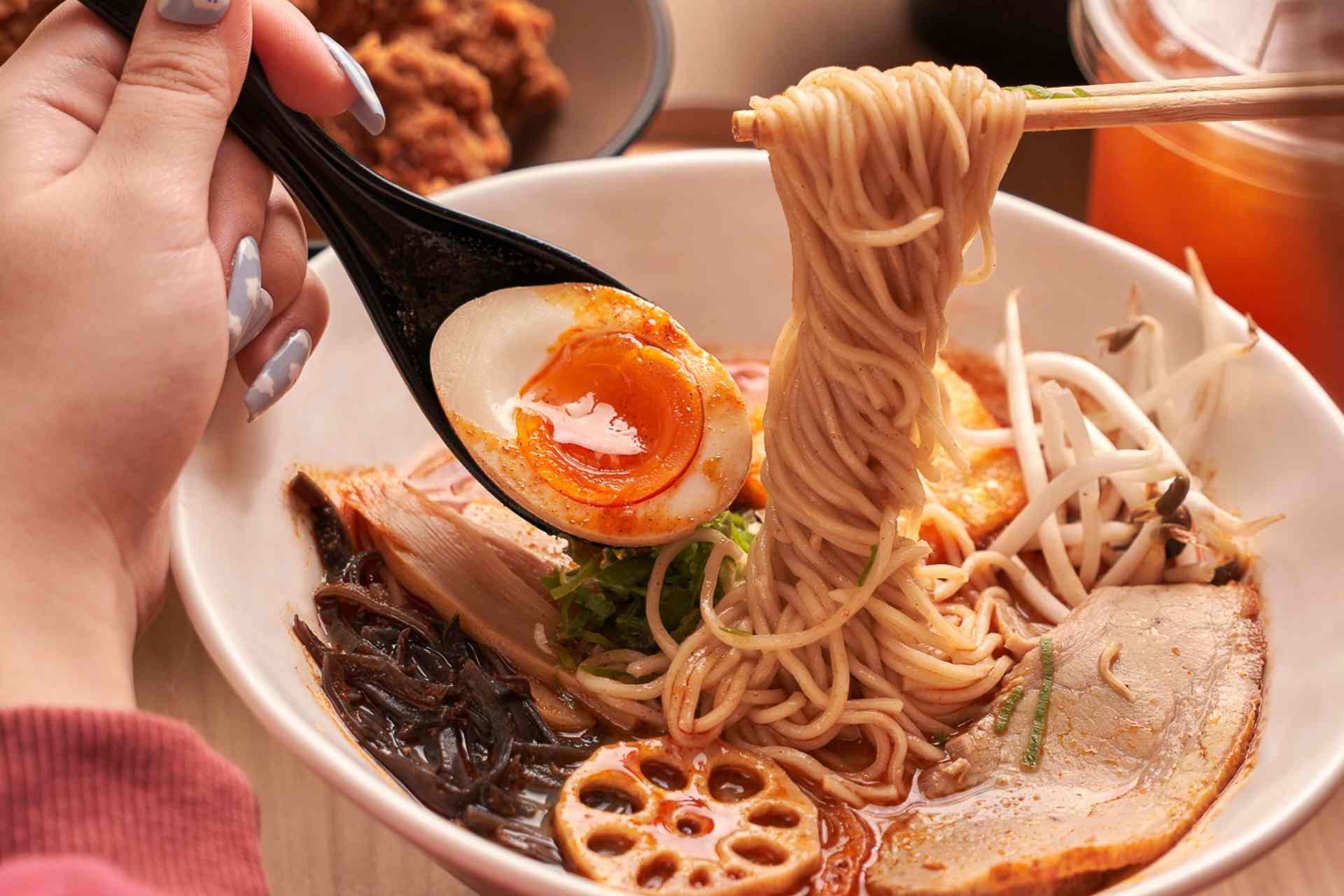 7. Motto Motto Ramen
Motto Motto Ramen in Glebe is a haven for diners seeking a delicious ramen bar experience that will satisfy your cravings. This cosy eatery takes pride in their meticulously crafted bowls of ramen made with tender noodles, flavourful broths, and mouth-watering ingredients like roasted pork, seasoned boiled eggs, and fresh vegetables. (Are you drooling yet?)

Whether you prefer a rich and creamy tonkotsu broth or a tasty miso-based soup, Motto Motto Ramen offers a variety of options to satisfy every palate! Need we say more?

8. Din Tai Fung
We've got your next dumpling fix stored with Din Tai Fung. Their speciality is the classic pork dumpling, and every single one is precisely hand made to be between 20.8 and 21.2 grams to ensure a perfect mouth experience. Don't believe us? Watch them make the dumplings before your very eyes at their Broadway Sydney location.

Din Tai Fung is truly a fantastic experience for its price point and will leave you wanting more. But they have a far greater range than just their signature pork dumpling. Swing by at your next trip for a dumpling experience you won't forget in a hurry.
Best places to eat in Glebe for affordable group gatherings
9. Guzman y Gomez Mexican Kitchen
Looking for cheap eats in Glebe that will offer you more bang for your buck? Head to Guzman y Gomez Mexican Kitchen – a Mexican food lover's dream come true. Nestled in the heart of Glebe, this vibrant eatery will transport your taste buds straight to Mexico.

From their signature burritos to crispy tacos and loaded nachos, Guzman y Gomez serves up mouth-watering dishes that will leave you craving for more. Their commitment to preparing clean food (no preservatives, no artificial flavouring) ensures each dish is bursting with bold and fresh flavours!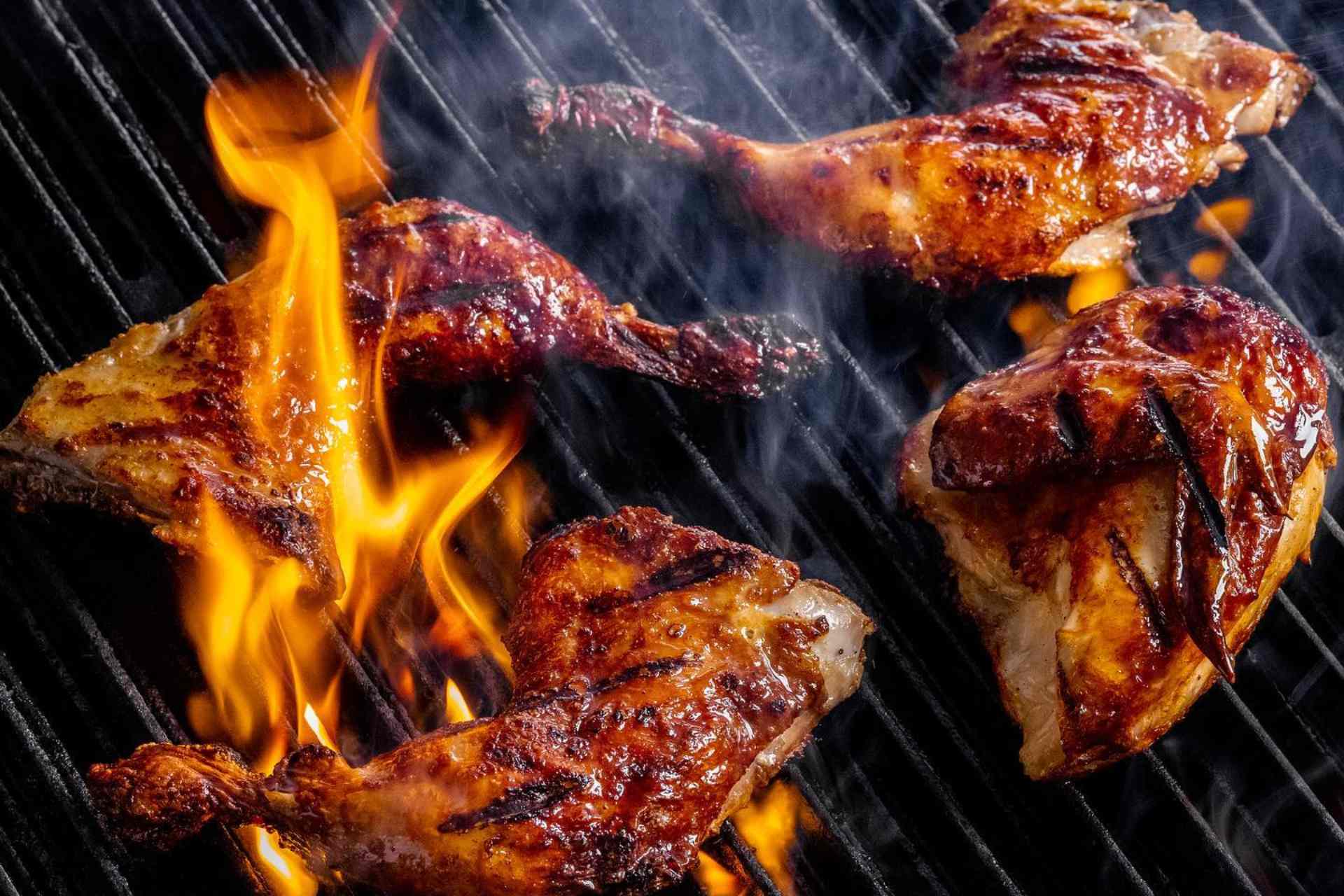 10. Nandos
Guess what, we're always in the mood for cheeky nandos, and we think you should be too! You can never go wrong with some perri perri chips and a half chook to satiate the cravings. If you're feeling extra hot or just lemon and herb, Nando's always has the burger or wrap to fill you up.

Stop by for some take-away or sit in with your friends and family. Nandos is always a great affordable option to duck into when spending a delightful day at Broadway Sydney.

When you know all the right places to look, Glebe stands as a haven for food enthusiasts seeking exceptional flavours at affordable prices. From retro-inspired cafes to hidden gems serving up a diverse range of cuisines, there are more than a handful of places serving delicious yet cheap eats in Glebe.


So, what are you waiting for? Take the time to venture into this Sydney suburb's streets and immerse yourself in a culinary adventure that, thankfully, won't cost you an arm and a leg. Your taste buds and your wallet will thank you for it!